John Robbins
Food Revolution Network
January 19, 2014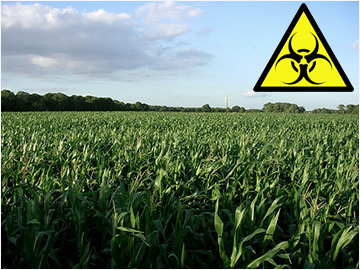 The Obama administration
announced
last week that it expects to approve corn and soybeans that have been genetically engineered by Dow Chemical company to tolerate the toxic herbicide — 2,4-D. They are planning this approval despite the fact that use of this herbicide is
associated
with increased rates of deadly immune system cancers, Parkinson's disease, endocrine disruption, birth defects, and many other serious kinds of illness and reproductive problems.
Weed ecologists are unanimous in warning that approval of these crops will lead to vast increases in the use of this poisonous chemical.
Researchers at Penn State
say that in soybeans alone, planting of crops resistant to 2,4-D would increase the amount of 2,4-D sprayed on American fields to 100 million pounds per year — four times the current level. The researchers predict a cascade of negative environmental impacts, and add that the increasing use of the herbicide would actually worsen the epidemic of superweeds it is intended to address, by causing weeds to become resistant to multiple herbicides.
A coalition of 144 farming, fishery, environmental and public health groups
have asked
the USDA not to approve the 2,4-D resistant crops. Citing studies that predict dire consequences to both human and environmental health, they add the concern among farmers that 2,4-D would drift onto their property and kill their crops, causing serious economic damage in rural communities.
Read more